working for the environment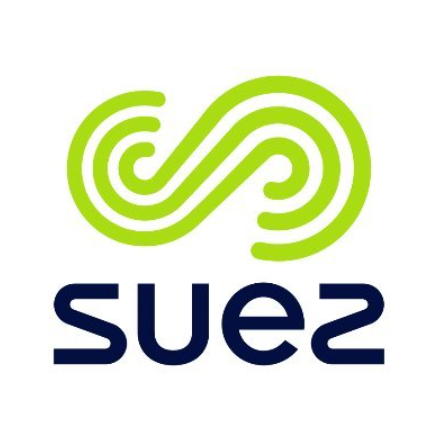 07/05/2021
Suez is a global organization which provides solutions to protect, optimize, create and provide access to essential resources. The numbers involved are huge – 90,000 employees across five continents; 92 million people supplied with drinking water. In Australia alone, SUEZ employs over 2,800 people, working with its customers to supply a further 7,000,000 with drinking water, operates 850 collection vehicles and diverts more than 1.2 million tonnes of waste from landfill every year.
This extensive operation takes place every day amid an increasing environmental and political focus on our generation and management of water and waste. As CFO of the $1.6bn Australian business, Francois Gouezigoux has a critical role balancing commercial growth with environmental sustainability. Stone's Director, Chris, caught up with him recently to discuss the challenges and opportunities in his role.
THE WORLD IS CLEARLY IN NEED OF MORE RESOURCE-RECYCLING INITIATIVES – WHAT ARE THE SPECIFIC CHALLENGES WITHIN AUSTRALIA?
When placed in a global context, Australia offers a strong platform for strategic projects due to its economic and political framework. That said, there is a lack of continuity with the Australian market, driven in part by lack of harmonization across Australia as well as short term policy objectives which undermine stability. An example is the ongoing discrepancies in landfill levies between states, causing the profit-driven practice of interstate transportation of waste across long distances to dispose of in landfill, which SUEZ strongly opposes. We need to see more continuity in decision-making, from a federal level down, which in turn builds investor confidence in the sector.
Another challenge is the lack of domestic Australian market for recycled products – which needs to be stronger. Interestingly, when China recently reduced the acceptable contamination levels within waste they accept from overseas (from 30% down to 0.5%), it had one positive effect of pushing government and private operators to raise their game, as we could no longer 'outsource the problem'. We must turn situations such as this into an opportunity for local change – there is no reason why most cardboard/non-hygiene packaging in Australia should not come from recycled product. An example of innovation is a partnership we have with two global business partners, to transform beach plastic-bag waste into shampoo bottles.
WHAT IS YOUR PROCESS FOR DEVELOPING NEW INITIATIVES, BOTH LOCALLY AND GLOBALLY?
As you know, we are a global resource management company, in that we provide the service of recycling a range of materials into new products. This incorporates a vast range of projects, comprising globally crucial areas such as the re-use of water and converting waste into new products, including the supply of energy. Largely, our investments are strategic in nature, so being part of a large group, and the financial strength it provides, is key to funding such projects.
To ensure that each new project is assessed effectively, we operate an arbitrage process for assessing all new large initiatives on a global basis. Each must pass a 'profitability vs. risk' assessment before being accepted and endorsed. Generally, large water and waste projects require a strong and stable regulatory framework.
FINANCE SEEMS TO PLAY A CENTRAL ROLE IN SUEZ, COMPARED TO MANY OTHER ORGANISATIONS.
The SUEZ Australia finance team is absolutely central to the inception and development of new initiatives, primarily through leveraging our technical expertise, and working directly with operations across the country to model the relevant business case.
This means that the finance team within SUEZ plays a very high-profile role in the growth story and is positioned as a partner to the business. I became CFO of the broader Australian business in 2015, when we combined the water and the recycling & recovery businesses. It became even more apparent to me that finance is truly an innovator of change across the organization. In each State our Commercial Managers are genuine partners, tasked with challenging the status quo, identifying growth opportunities and building business cases. Likewise, our Financial Controller and FP&A Manager often operate as project-driven CFOs.
This level of involvement and positioning at the heart of the business creates huge opportunities for our finance team in terms of personal growth and opportunity, with examples being where Commercial Managers have moved into General Management positions, or where Finance Managers been promoted into country CFO roles, elsewhere in the international group.
HOW DOES SUEZ INNOVATE IN RELATION TO THE GENERATION AND MANAGEMENT OF PROJECTS?
There is always the challenge of balancing strategy with 'paying your way', and we must be selective in our investments. As a result, we look to innovate a range of models, such as operating an asset on behalf of a third party, or we co-invest in joint ventures by leveraging our expertise, while mitigating risk. We also look to capitalize on the group project finance expertise, with a great example being waste-to-energy projects.
Within the Water and Recycling & Recovery industry, we often work with long term agreements and once a contract is in place it has the potential to stagnate, leading to less innovation. Within SUEZ we focus on creating much more agile contracts – all parties need to be able to move rapidly to meet changing developments in technology, governance, and the environment. One example is the growth of 'alliance contracts' within our water business – collaborative agreements which allow both parties the freedom to adapt very quickly to external drivers or future opportunities, while remaining true to the framework of the contract.
SO, WHAT NEEDS TO HAPPEN NEXT?
Australia is reaching the stage where resource recovery can increase at a dramatic rate – public opinion is currently changing rapidly and supporting this trend. We have a mature, relatively wealthy market with significant liquidity available for investment. The challenge – and opportunity – is connecting the relevant players (customers, investors, partners) with SUEZ in agile, collaborative agreements, while creating a regulatory platform for consistent, stable growth.
** Interview correct as of 2018. Facts and figures stated are likely to have changed. Francois Gouezigoux is no longer connected to Suez.
BACK