managing your career and managing change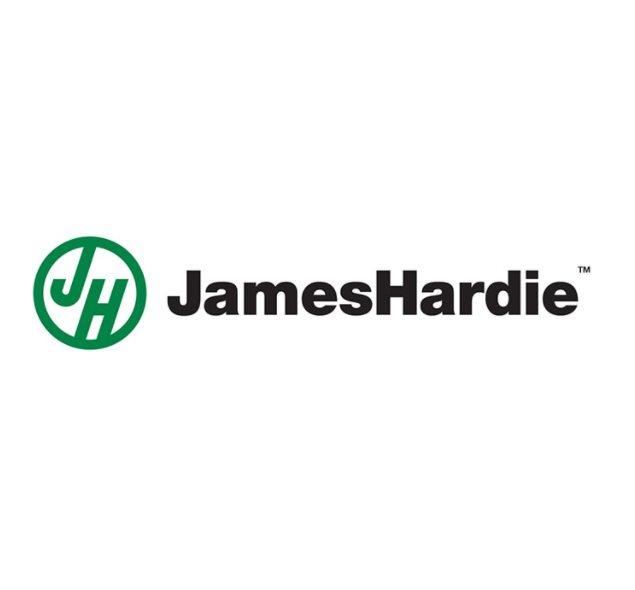 07/05/2021
Manufacturing within Australia has undergone huge transformation in the last 10 years. James Hardie is one of the few organisations which has continued to invest in manufacturing locally and thrive – largely through an ability to adapt continuously and meet challenges head-on. Jon Cook joined James Hardie as Finance Director, APAC, in 2017, as part of their ongoing commitment to remaining a world-class brand.
Jon has taken a highly proactive approach to career management from an early stage, across multiple sectors and continents. His skills have also been refined in 'sink or swim' environments, which have in turn shaped his approach to the role of a finance leader, as well as his personal leadership style. Stone's Director, Chris, caught up with Jon to discuss these themes, as well as some practical applications which have relevance in many professional spheres.
CAN YOU PROVIDE EXAMPLES OF WHEN AND HOW YOU HAVE PROACTIVELY MANAGED YOUR CAREER?
It is important to plan not just ahead for your next role, but also for the one after that and so on. Early in my career, I chose a cadetship in Accounting at KPMG, because I wanted to understand the fundamentals of running an organization, rather than purely accounting. In my next big decision, I felt I needed to differentiate myself and made the decision to transfer to the Paris office of KPMG, not London (which was the obvious choice for an Australian). At that time SOX was a major global theme, and my exposure to U.S. firms in Paris led to an opportunity to transfer again, this time to Silicon Valley, California. Here I deliberately focused on Transaction Services (TS) and Technology, which gave my resume a very strong M&A weighting. I moved to London and that TS experience allowed me to secure my first divisional FD role in a FTSE 250 company. I was only 29 at the time, but the choices I had made earlier gave me the necessary advantage.
I think it is important to plan your next role with your long-term goals in mind; this involves making honest appraisals about your development needs on a regular basis. I realised, while in the UK, that my resume lacked experience in Treasury, Tax and company secretarial capability, when held up against my long-term aim of becoming a group CFO, so I moved into more technical roles for a period of time, within the Financial Services sector. It is really important to remain objective when assessing your current and future capability in these situations, then act on the conclusions.
WHEN HAS ADVERSITY PRESENTED AN OPPORTUNITY TO SHAPE YOUR CAREER, AND DEVELOP YOUR SKILL-SUITE?
I have been in a very challenging environment early in my career which had a formative approach to my views on change management. I moved into a role in Hanson in the UK as FD of their building products division, which had several thousand employees and a revenue budget of GBP500m. It was already a huge role for someone still under 30 and lacking significant FD experience, then, 2 months into my tenure, the GFC hit, creating an unprecedented situation. Markets fell about 35%, in a business with heavy fixed costs; several directors moved on (including my MD); we lost our entire back office, changed ERP systems and to cap it off, we had just committed to building a new factory and shared services function. In effect I was suddenly at the helm of a distressed business – so we undertook a 'forced transformation'.
My first approach was to decide – what could I influence? One was the people, and how finance aligned itself to the business. I began pulling in the right people – those who could bring business partnering capability for the organization. At the same time I immersed myself totally in the operational side of the business, so I could understand and therefore 'fix' it. We stripped costs relentlessly, closing 9 factories, and reducing the workforce by ~40%. From a recruitment perspective, I focused on hiring only those people that were capable of working under 'crisis' conditions, in that they were adaptable and able to grow with the organization. The key learning, in this space, was that highly adaptable people with potential and drive are capable of delivery and growth in any situation.
HOW HAVE YOU APPLIED THESE LEARNINGS IN PRACTICE TO YOUR ROLE AT JAMES HARDIE?
James Hardie is a fast-paced organization with great products, a lot of capable people and ambitious growth plans. It therefore presented a great opportunity for me to build a growth platform across the APAC finance and IT functions.
I adopted a People/Process/Systems approach; to focus on the People aspect for a moment, I assessed the roles and responsibilities within finance and looked to align them with the wider needs of the business. I felt I had too many direct reports, given my lack of knowledge of the business, so I split my role into Controllership and Commercial/Strategic streams and appointed leaders in both areas. I then looked to create clear responsibilities in these roles and provide those leaders with the support and tools they require to deliver.
I prefer to leave my managers to hire their own people, but I do have a couple of ground rules – every new hire must have the potential and drive to move up to the next role, and everyone needs to be thinking about the role they will be doing 2 years from now. This means we are hiring for where the business is heading, and driving performance forward, rather that maintaining a status quo.
Naturally this brings challenges, as not everyone is comfortable with so much change, but we do offer an unprecedented opportunity for people to develop themselves and upskill in a very short time-frame. Individual managers are challenged to identify high-potentials, invest in them, and everyone moves up. Success for me will be working myself out of the current role.
IS THERE ANY PRACTICAL CAREER/TIME MANAGEMENT ADVICE YOU CAN SHARE WHICH CAN BE EMPLOYED ON A DAILY BASIS?
One of the challenges in my role is – where do I apply my energy and focus to be as effective as possible? One approach I adopt with the team is to ask them to create ABC lists, whereby they prioritize the demands of their role at any one point in time. We can then discuss/confirm those priorities and I am able to focus my efforts on supporting their 'A' issues.
I also receive a lot of emails, so I try to create discipline around which ones I must respond to. I ask colleagues to reduce email volume and to verbally raise significant issues where they require my input / support. This again allows me to invest effort in their important needs, and (hopefully) increase my effectiveness.
Lastly, I highly recommend engaging a mentor; ideally someone from outside of the finance division. It is so important to have an objective view of the gaps in our competencies when compared to our future roles, not just the one we are in today. You need to manage your career continuously, not just when you are aiming for that promotion / new role. A mentor can provide that objectivity which takes you out of your comfort zone and help you focus on the development gaps you may never otherwise see.
(Interview conducted in 2018 – Jon Cook is no longer connected to James Hardie)
BACK