candidate trends in 2022: part 1
19/01/2022
By Chris Andrews – Director and Head of Advisory
HYGIENE FACTORS ARE IMPORTANT BUT KEEP THEM IN PERSPECTIVE
If 2022 continues along the same lines as the end of 2021, we will see huge movement across employment markets. This blog aims to give some guidelines to growing employers as they face the new challenges brought about by a unique global situation.
Background
Even as COVID continues to dominate the headlines and case numbers increase daily, many view 2022 as a fresh start professionally. The back of 2021 saw record levels of demand as employers flooded the market with opportunities. Seek's November ads, for example, were 50% up on 2020 and 2019.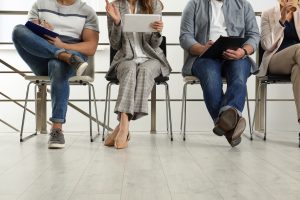 This supply/demand roller coaster presents a clear challenge to employers looking to consistently and accurately engage the right people for growth.
Hygiene factors – the example of "Sustainability"
There is a lot of discussion on LinkedIn around the key drivers of applicants in 2022. I have read on multiple occasions that employers who focus ion global issues, such as sustainability, will consistently hire better candidates. I don't dispute this is the case over time, but there are two points to consider when considering trends like this.
Hygiene factors do not sell roles
Sustainability is, for most applicants, a hygiene factor as far as practical decision making around roles goes – relevant, but only if primary and key factors are largely equal. Think of it in reverse – the decision-making process that companies apply to candidates:
How do they meet your primary factors (non-negotiables) such as salary range, location, functional skills and experience? These basic factors dictate whether the applicant reaches interview stage.
At interview stage they need to meet your key factors, such as having the right traits and drivers for the role and strategic growth plan.
If you interview someone who meets all the above criteria but has an active disdain for the sustainability of the planet, you will possibly have an issue with them. If you had two applicants at final stage and one was clearly stronger, but the second applicant spent their weekends cleaning beaches as part of a charity, you would probably still hire the first one.
It applies the other way round – the underlying drivers for most applicants have not changed that much since I started in recruitment a thousand years ago. What do I do and what do I get for it?
Of all the questions we are asked by candidates during hiring processes, the sustainability policy of the client has seldom, if ever, featured.
Sustainability is therefore still currently a hygiene factor (nice, not essential) for most applicants in my view, even if we don't like to admit that (and I do expect some flak for this). It looms on our consciousness as part of a larger issue and resonates on a personal level but does not take precedence over the primary and key factors. So, what to do if you are an employer?
Hygiene factors do help market employer brands
If your genuine passion, as an employer, for the planet was not enough to secure that dream candidate when it came to the crunch, then one answer is to attract more dream candidates in the first place.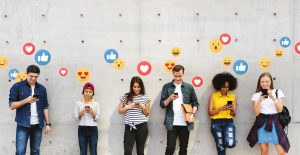 This is where your employer brand can be utilised to build a larger awareness of the extra-corporate values that are important to the leadership team. This level of engagement with the candidate community will attract more applicants and hence improve overall quality on a sustained basis. It creates that warm glow and resonance with future employees and gives you an extra dimension as an employer brand.
Just remember that it puts you on their radar (which is great) but the hard work is still to be done.
Want to learn more from me and the rest of the Stone team? Reach out to us here for a confidential discussion and don't forget to keep an eye out for Candidate Trends in 2022: Part 2!
BACK