these 6 steps are they key to consistently good hiring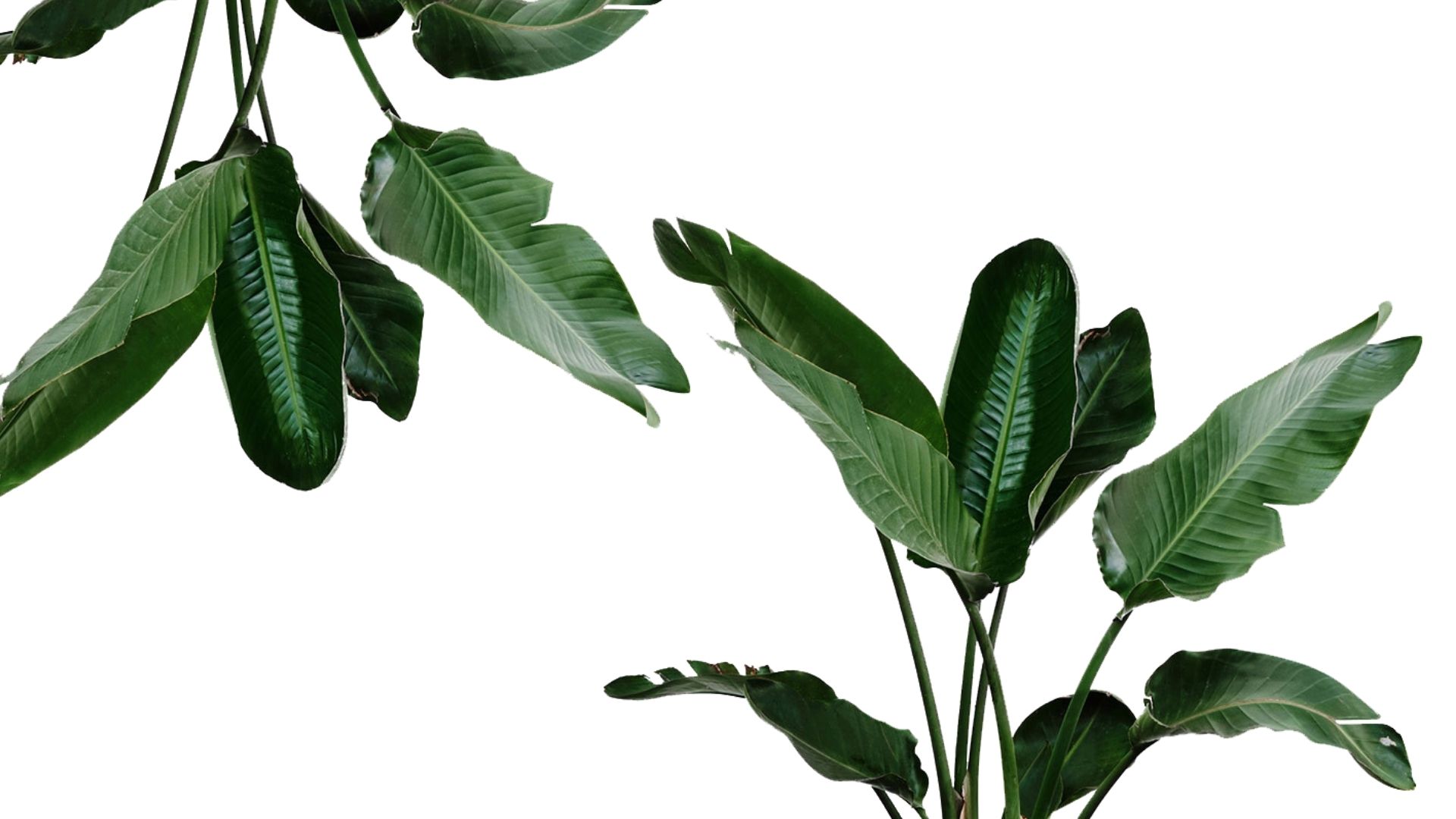 24/05/2022
It's about People.Change.Performance
No two business are identical – we all know that.
However, consistently good hiring requires high performance in 6 specific areas, regardless of your shape, size, or industry.
The 6 steps are:
1. A highly effective operational recruitment team "on the ground" hiring
2. A workforce plan for the next 24 months
3. A mechanism for auditing and improving your approach
4. Training and coaching resources for your hiring Managers
5. A strong Employer Brand
6. A way of learning from those who leave your company
Combined well, these act as a strong chain, but any weak link can reduce your hiring capability and stability.
At Stone, we are uniquely positioned to support clients across any (or all!) of those links – with the goal of coaching them to continue building their capability far beyond our professional engagement.
With all six links in place, you will consistently hire great people. Continue reading below to learn more about each hiring link – if any of these situations ring a bell, reach out for a confidential chat on how we can help.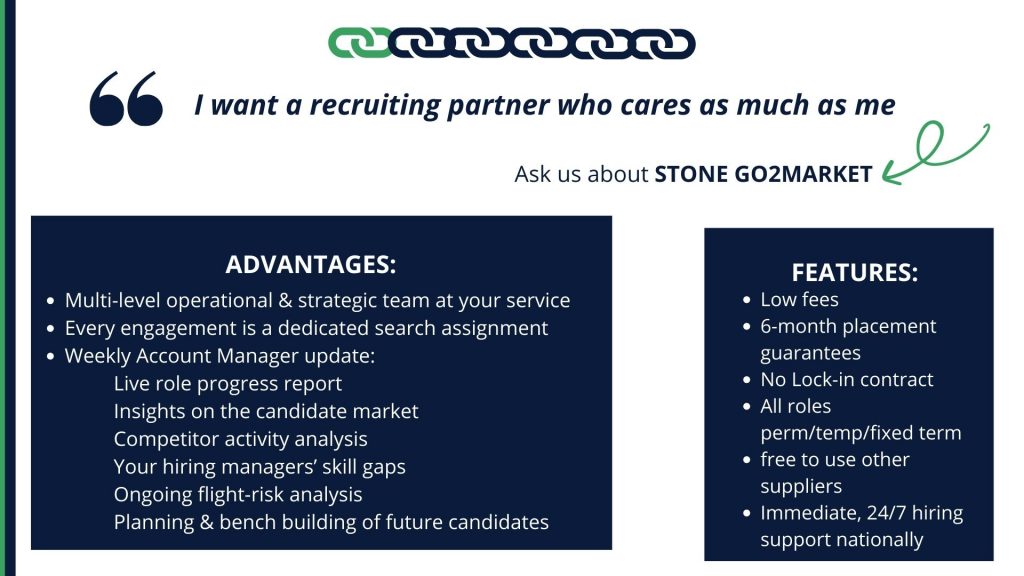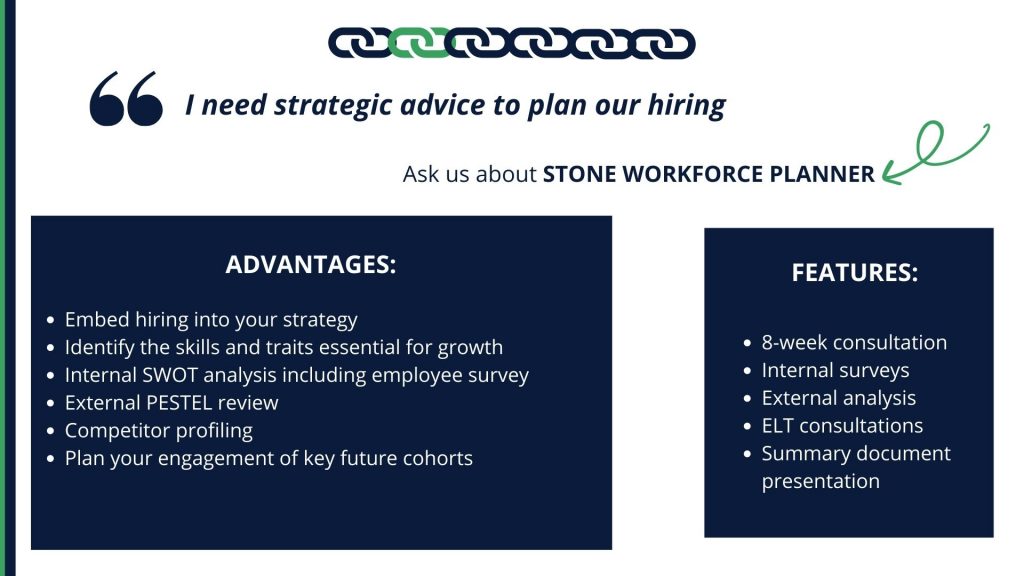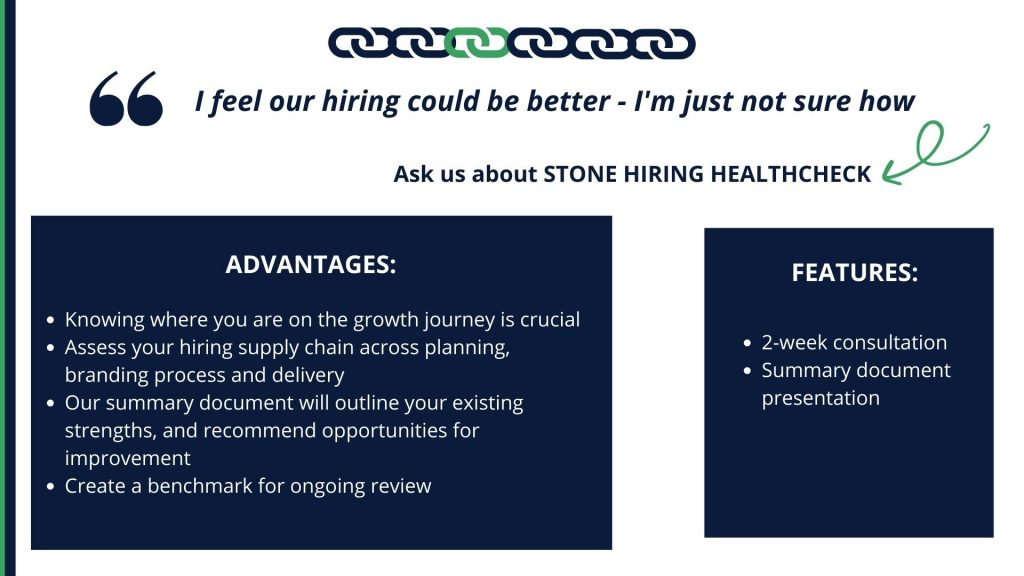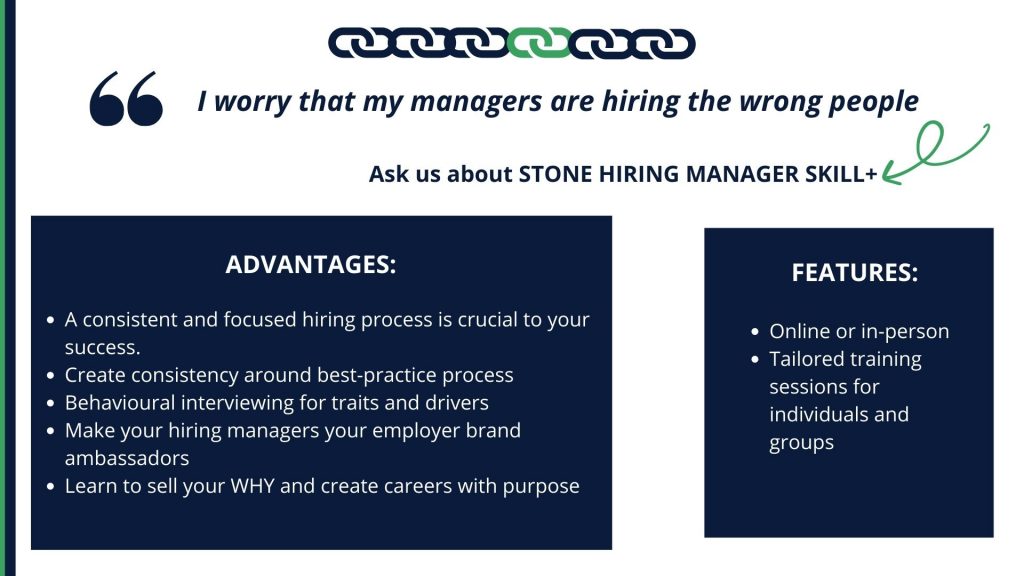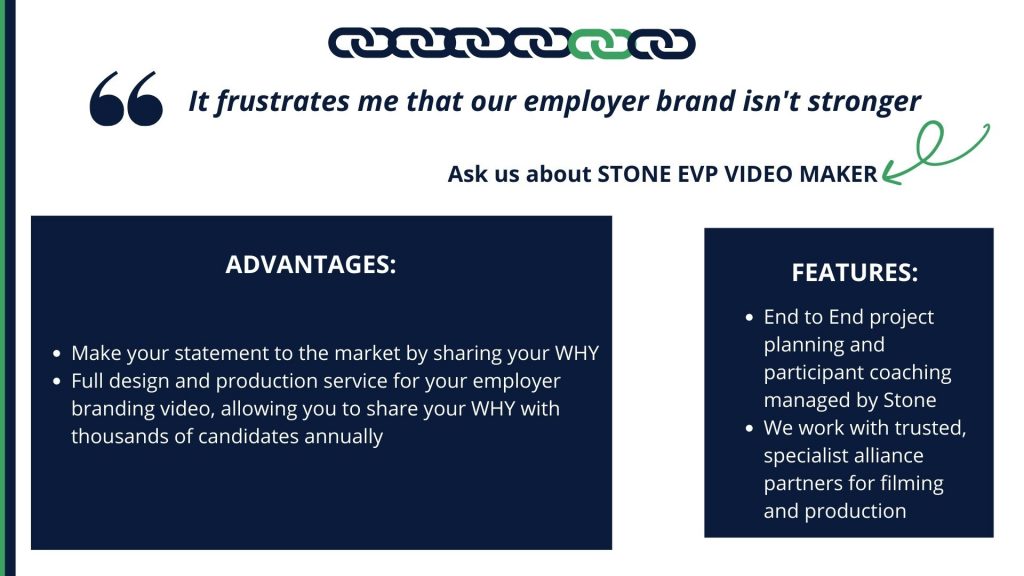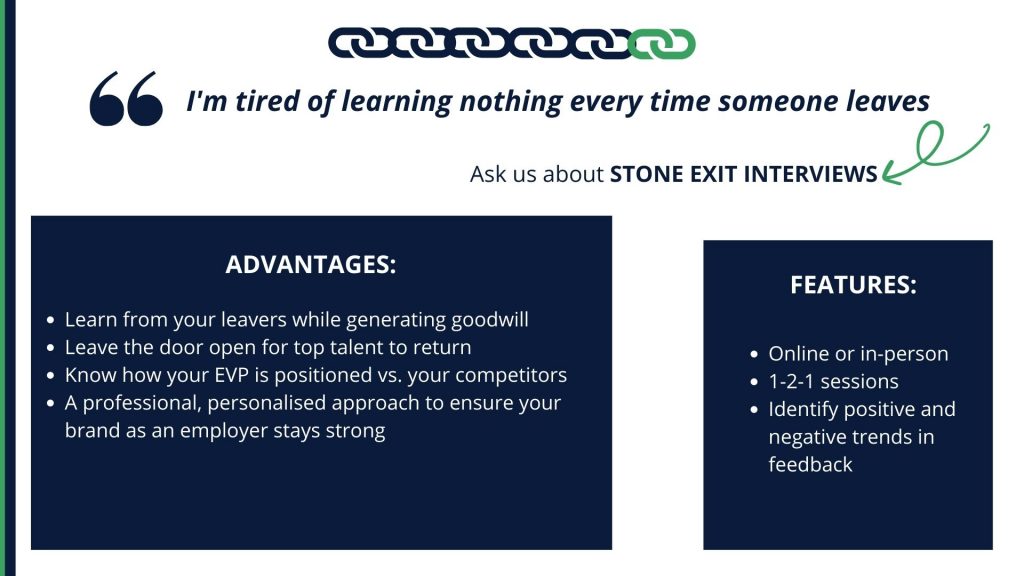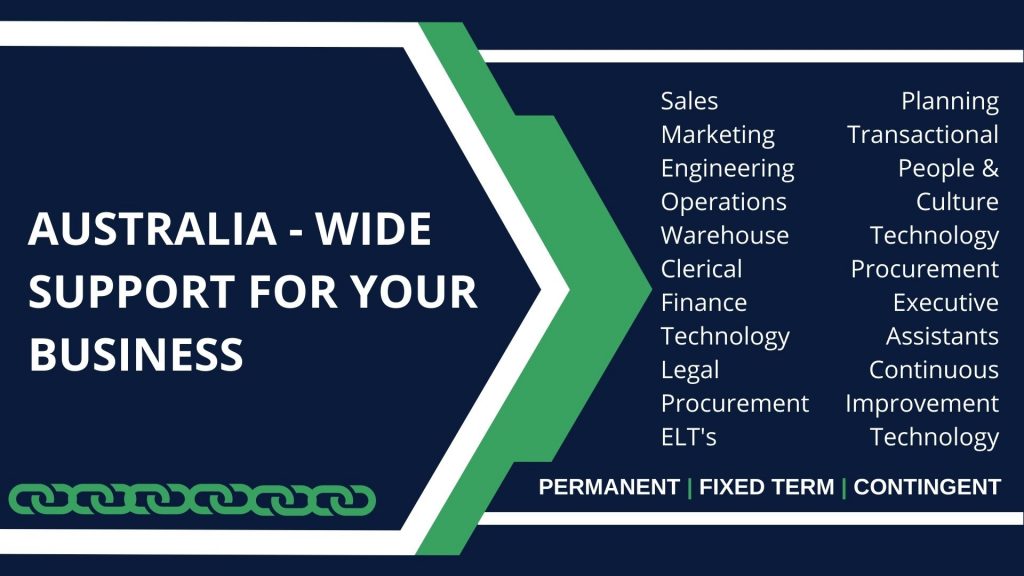 For a Case Study where we have supported one of our key clients, Rhino-Rack, click here
Chat to us: Call our friendly team on 0430 160 709, or email enquiry@stonerecruitment.com.au
BACK