enhance your business with the power of video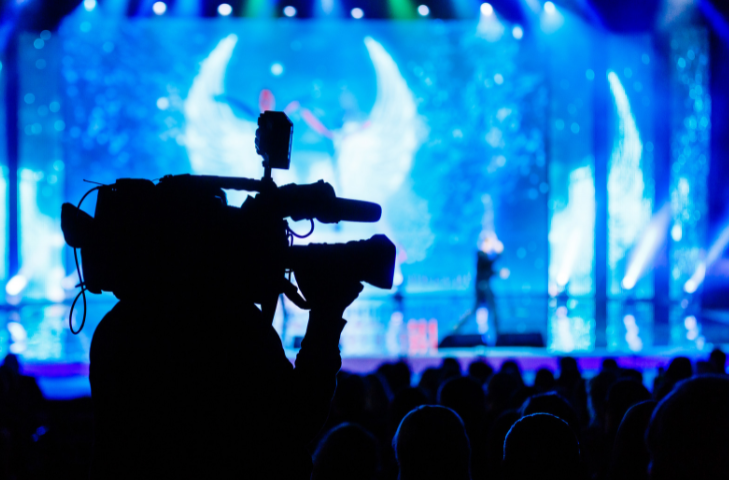 14/09/2021
Interview by Emily Matthews
As part of our interview series, we thought that we would introduce our newest strategic partner, Paul Devitt from PCD Productions. As Director of photography, a camera operator and editor, Paul is clearly an accomplished and multi- talented individual. Read on to learn how a few chance meetings spurred a successful career that has allowed him to travel and work in multiple continents and together, just how we can help propel your business into the talent markets eye by using the power of video.
So, let's start with how you got to where you are today?
I started my career in television in 2000 during the Sydney Olympics. Meeting new people from all over the world who had come for the games inspired me to travel and explore. So, after studying Television Production through Charles Sturt University, I made the big move to London where I worked as a freelance camera operator.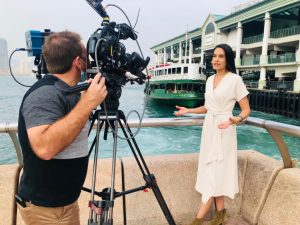 It was at the end of 2005 that I started my career with CNN International. Little did I know that this would ignite a 15-year adventure traveling the world, allowing me to work on the largest stories of our time. I created great productions for some of the network's flagship magazine programs and filmed with the most significant people in politics, sport and entertainment. Working at such a high level of production has required me to learn many techniques and has pushed me to improve my skillset every day.After coming back to Australia, PCD Productions was born.
Why do you love the power of video so much?
From its original creation, moving picture has captivated its audience. With so much mental stimulation around nowadays, people may feel that they don't enjoy TV as much anymore, but what they forget, is that video is so much more fun and empowering. From motion pictures at the cinema, to the phone in your hand, video is more accessible than ever. I live and work by the saying that 'the strength of an image is so much stronger than words can describe.' A message can get lost in words, but it is our minds, imagination and vison that allows video to really resonate and come to life.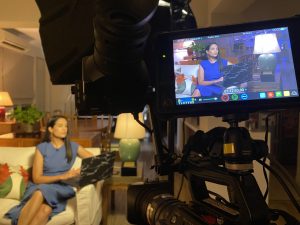 Why do you think our employer branding video concept is so valuable for businesses?
A video can help your business stand out from the rest. Use the power of video to show your potential future employees who you are, what you do, what your values are and why they should work for you. What makes you different from company XYZ? A video is an effective asset that can help convey the message of what working for your business is really like – and achieve something that words in a job ad and text on your website just can't.
How do you work with businesses and how do you turn their ideas into their dream employer branding video?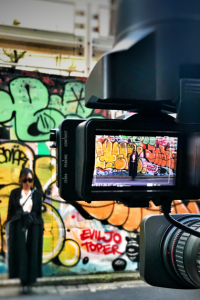 PCD Productions and Stone have the same goal…to help you find the best talent for your business. We will discuss with you prior to any production what your goals are, who you want to attract, your brand personality and your what, your how and your why.
Our production is simple and non-evasive and being a solo production team and someone who can film, light and edit the entire video, means that it's a personal experience from start to finish. When the camera starts it will be a professional and tailored and we will ensure that your key internal stakeholders are involved.
After the interviews I will film the process that makes your business move. From office-based workers to those in the warehouse or on the road, we will show off who, what and the environment that makes you the success you are today. I have a short turn-around time and in a matter of days, you will have a high-quality industry standard video that will make your recruitment advertisement stand out against the crowd. Find out more by clicking here.
What is the coolest piece of camera equipment you own and what can it do?
PCD Productions has some of the latest cinematic cameras in the market. The incredible Sony FX9 is my pride and joy! With its full frame capacity and low light features, it creates truly beautiful pictures that are full of life and movement. With gimbal and drone options, we provide the WOW factor and have equipment that will make your video even better than other services on the market can.
What is the craziest location that you have ever filmed?
With 17 years abroad there are so many places I have been lucky to film, experience and share with the world though my productions. From the sun rising over the temples of Myanmar, the beaches of Rio de Janerio, or the mountains of North Korea, I have been fortunate to really see all the beauty and grit the world has given us.
And then, where is your dream location to film at?
One place I would love to film is in Antarctica. Being at the bottom of the world, I think its vastness makes it feel almost martian. I want to test my ability to work under such extreme conditions, but as for now, after many years abroad, I look forward to re-discovering the magic of Australia and those who live here.
Where can we find more of you?
Visit my website and watch my showreels and reach out to Stone today and book your free consultation to discuss your video needs and our packages on offer.
BACK