3 minute interview with the general manager of rhino-rack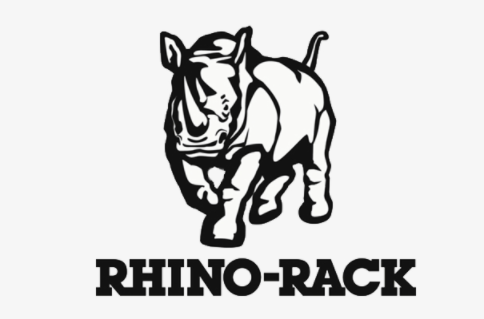 07/05/2021
Anyone who has seen a roof rack on a car in Australia, has probably seen a Rhino Rack product. Founded in 1992, they now sell to over 60 countries around the globe. Based in Eastern Creek, they continue to lead through innovation – see the product range here. Chris recently caught up with Ernesto (Ernie) Fernandez,General Manager.
Ernie, what has made Rhino Rack such a success story?
We have an iconic, Australian brand that is known around the world for its toughness, quality and functionality. Our products are designed by people with a passion for what they do, and built to thrive in the Australian Outback – durability and quality are paramount, most importantly the business has a drive for innovation. We also sell to a diverse market base, comprising OEM's, retail wholesalers, commercial and fleet (for example, Telstra).
What, currently, are the main areas of focus in your role as General Manager?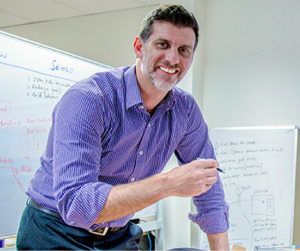 Currently, my role is heavily involved in creating standardised processes across all the corporate functions within the business, and pulling them together to create a unified group. I am also ensuring that we keep our focus on what has made us so successful to date, in terms of staying aligned to our core product range. This is reflected in the company vision, to "become the most successful roof top company in the world by providing world class innovation, with roof racks and accessories" Lastly, I am working closely with the Executive Leadership Team to build a focus on data-driven decision making, which in turn builds the discipline required to deliver the business goals. There is always a place for gut-feel and instinct, however the quality of our data and how we use it will be the validation for key business decisions.
What are the biggest professional learnings for you in the last 3 years?
It sounds simple, but you must get the right people in the right roles. That means identifying a key position and the competencies required for success, then hiring to the brief – not allowing personalities to drive your agenda. Investing in hiring genuine, experienced professionals with great depth of knowledge, as well as the right attitude, has made a huge difference. Lastly, teamwork is the key to a successful business – we all need to remain accountable to the team goals and work towards it.
Stone recently sourced a CFO for Rhino Rack – what does a good CFO mean for your business?
Garry (Shadlow) is a key stakeholder in our Executive leadership team. He is the person who brings all that data integrity (I previously referred to) together and allows the team to make informed decisions. In addition, his value-add commercial insights allow us to take a high-level view of the business and where it is heading. He is also educating a lot of us (myself included!) on the corporate disciplines that he has learned from working in larger environments.
What qualities should a CFO have to succeed in a private, entrepreneurial culture like Rhino Rack?
Adaptability is the key, as you need to be able to relate quickly across a range of levels and personalities directly. A lot of people in a private, fast growing company will not understand how accounting supports a business and need to be guided. The ability to guide, while implementing change in a sensitive manner, is crucial. The CFO needs to have the road map and corporate experience of where we need to be, combined with the ability to bring everyone else along with them for the ride. At the same time, they must roll their sleeves up and get on with the day job, which isn't always exciting or glamorous.
What is in the pipeline at Rhino Rack?
We want to stamp our mark on the global market – our aim is to be the leader in this niche. This requires a lot of commitment, often behind the scenes. We are also continuously innovating and bringing new products to market, many of which you will see on the website as summer approaches. In addition, we are actively involved in several charities that I would love to mention here, in particular, Rhinoceros conservation in Africa. We have also just signed with Cancer Council and our entire awning range is now endorsed by them. That means every purchase supports their work in Cancer Research and Services.
Interview conducted in 2018*
BACK