Stone Hybrid Recruitment (SHR) is our vision of how recruitment should be in an ideal world! It challenges the current accepted architecture of the recruitment market, which most people (recruiters included) would agree is probably long overdue a rethink.
The (very) short version – SHR is a managed-service offering whereby we charge a monthly amount, decided by you, that is offset against recruitment services.
It provides an integrated approach to sourcing and developing your key resource – the people that work for you. We are able to offer our clients a more collaborative, low risk, and efficient approach to talent acquisition and management.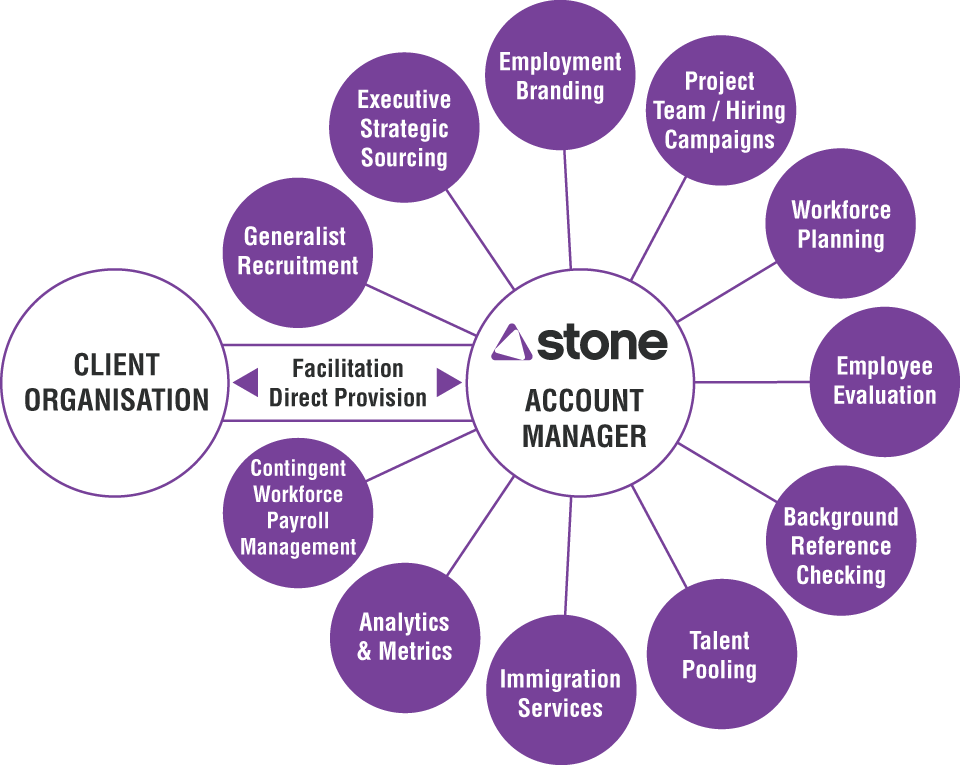 Working with a dedicated Account Manager, our SHR clients enjoy the following benefits:
Control over spend and cash flow
Greater collaboration with Recruiter
Simple, short contracts (unlike RPO)
Reduction in overall cost-to-hire
No more sales calls from your Recruiter
Meaningful recruitment analytics and metrics
No changes to your internal systems (unlike RPO)
We work alongside and support HR
Contingent workforce payroll management
We do not demand exclusivity, so you can maintain relationships with other specialists
Talent mapping in the market – 'bench-building'
Far greater workforce planning and strategic sourcing
Access to immigration/training/coaching/psychometric services/employee evaluation etc.
For more information or to arrange an appointment, please contact Chris Andrews on 0430 160 709.